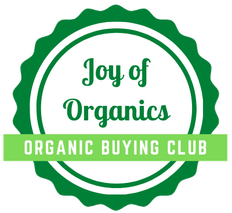 Welcome to the Joy of Organics
Strengthen your Family - Eat Clean - Feel Happier & Healthier
One Box At A Time!
Joy of Organics provides the freshest food you can get without going to the farm. We are Florida's premier produce buying club, offering more variety than a CSA, higher quality than the grocery store at far below retai., and unique products that you cannot buy anywhere else. With more than 10 years of experience in building relationships with local farmers and vendors, we take pride in connecting our community to clean food at amazing prices. Order organic food online, and pick it up at one of our many locations every other Wednesday. Enjoy good health with daily organics to you at your home.
About Joy -
Why I Started The Joy of Organics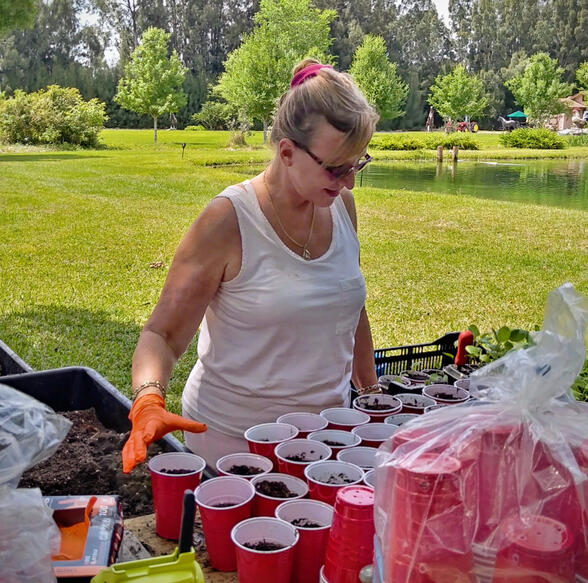 I have always been interested in eating and preparing healthy food. When I was raising my son, I would go to the farms and pick corn, tomatoes, peaches, everything. I would bake and can and make everything from scratch. A group of us would buy a cow and split it up. We would get our chickens and eggs from a local farm.

But as time went on and without even noticing, the foods we were eating began to taste bland and more and more folks were getting sick and putting on unhealthy weight. My own brother suffered horribly from metabolic syndrome, which killed him at an early age. I yearned for the taste of real food, like what I ate when I was younger.

I began to buy organic at the store and found it was not only expensive, but it wasn't really fresh. The fruits and vegetables would go bad in just a few days. After years of this, I joined a co-op. I was a single mother with a strenuous job. It was so easy for me to go every two weeks and pick up my produce share. I loved opening my box - it was always like Christmas morning. I found myself eating cleaner and the convenience of not having to shop allowed me more time to cook.

When the co-op closed I decided to start my own co-op. My goal was to offer families a wide variety of farm-fresh, certified organic fruits and veggies at far below retail, and we have continued to do so for more than 18 years.

I do it for Health. Now, more than ever, it is so important to feed your family clean food. Processed and pesticide-laden foods are not only tasteless but cause any number of illnesses.

I do it for our Budget as it is half of what it would cost for even conventional produce at any grocery store.

I do it for Community. Before Covid-19, we all socialized together on pickup day (and I am certain that this will resume soon). But we are still a community. We all pitch in together to purchase the produce in volume and our hosts split it up among the members. So we all support one another. It's cooperative.

I do it to support sustainable/regenerative Farmers who work so hard against all odds to offer the cleanest organic products.

I do it for Mother Earth. Experts say factory farming, be it food and vegetables, beef, chicken, eggs, pork, or dairy is responsible for around 40% of greenhouse gas emissions, resulting in climate change. If we all don't take a stand, nothing will change.
Frequently Asked Questions (FAQ)
How does the Club work?
We purchase our produce in volume from our farms, and divide it into shares for our members. They pick up bi-weekly.

Where do I buy?
Online at our website

How much does it cost?
We offer a variety of choices depending on the size of your family, and your diet preferences. We offer a member discount program, and there is no fee to join. Please visit our website: (Click here)[https://joyoforganics.com]

Is there an obligation to join?
No, but it is more cost-effective to be a member.

How long do I have to stay in?
There is no obligation. You can cancel at any time.

What does it include?
Shares include 9 kinds of vegetables and 5 kinds of fruits. Here's a rough idea of the types of vegetables:
❉ A leafy green (e.g.: spinach, kale, collards)
❉ A lettuce (e.g.: butter lettuce, romaine, red leaf)
❉ A root vegetable (e.g.: potato, rutabaga, beet, carrot)
❉ An onion (e.g.: leek, scallions, red onion)
And the types of fruits:
❉ A staple (e.g.: bananas)
❉ A berry (e.g.: blueberries)
❉ A melon (e.g.: watermelon, honeydew)
❉ A 'stone fruit' (e.g.: nectarines, peaches)

Is it all local?
We began by reaching out to all of our local organic farms and found it was an impossible feat. First, there is not much choice, and second, not much organic. We choose to keep our focus on our wide variety of farm-fresh, certified- organic, nine vegetables, and five fruits on a consistent basis every two weeks, all year long.

What is a Co-op?
We are a membership cooperative. We purchase in volume from our farms and split that up amongst all the members. By being a good cooperative member, you are supporting the group for all the members (as well as the sustainable farmers).

Do I get to select what I want?
No. We are not a store. We buy the freshest produce coming in from the farms. It's like getting your own personal "Chopped" mystery box every two weeks. We have recipes on our website, and can provide information on anything you want to cook.

What if do not like something?
We will be happy to switch out an item or two if you let us know ahead of pickup day.